Southbend Convection Ovens have been providing schools with the ultimate in cooking performance, reliability and value for decades. Combining the very latest in heating and air circulation technology with user-friendly features, Southbend ovens are hard to beat. Available in gas or electric versions and equipped standard with high-efficiency glass windows and 60/40 split doors, these units are engineered to provide the maximum in energy efficiency. Thoughtful features like two-speed fans and momentary light switches enhance both the cooking results and the user experience.
PATENTED Soft Heat Mixing Zone technology allows hot air to be mixed with cooler air from the baking chamber to produce tempered air for even baking and cooking, while PATENTED Inshot Burners ensure a consistent burn and eliminate the possibility of clogging. Double-deck ovens provide the unique benefit of having the most user-friendly height of any double deck oven in the industry, with a top-shelf height of only 5'-0" (that can mean a lot when removing pans that contain hot juices and other liquids).
Add to that a 3 Year Parts & Labor Warranty and a 5 YEAR Door Warranty for extra peace of mind, and it's easy to see why Southbend Convection Ovens are a hit with school kitchens everywhere.
For more info and sample bid specifications, please see below. If we can answer any questions or provide assistance in selecting the best model for your needs, just let us know – we're here to help!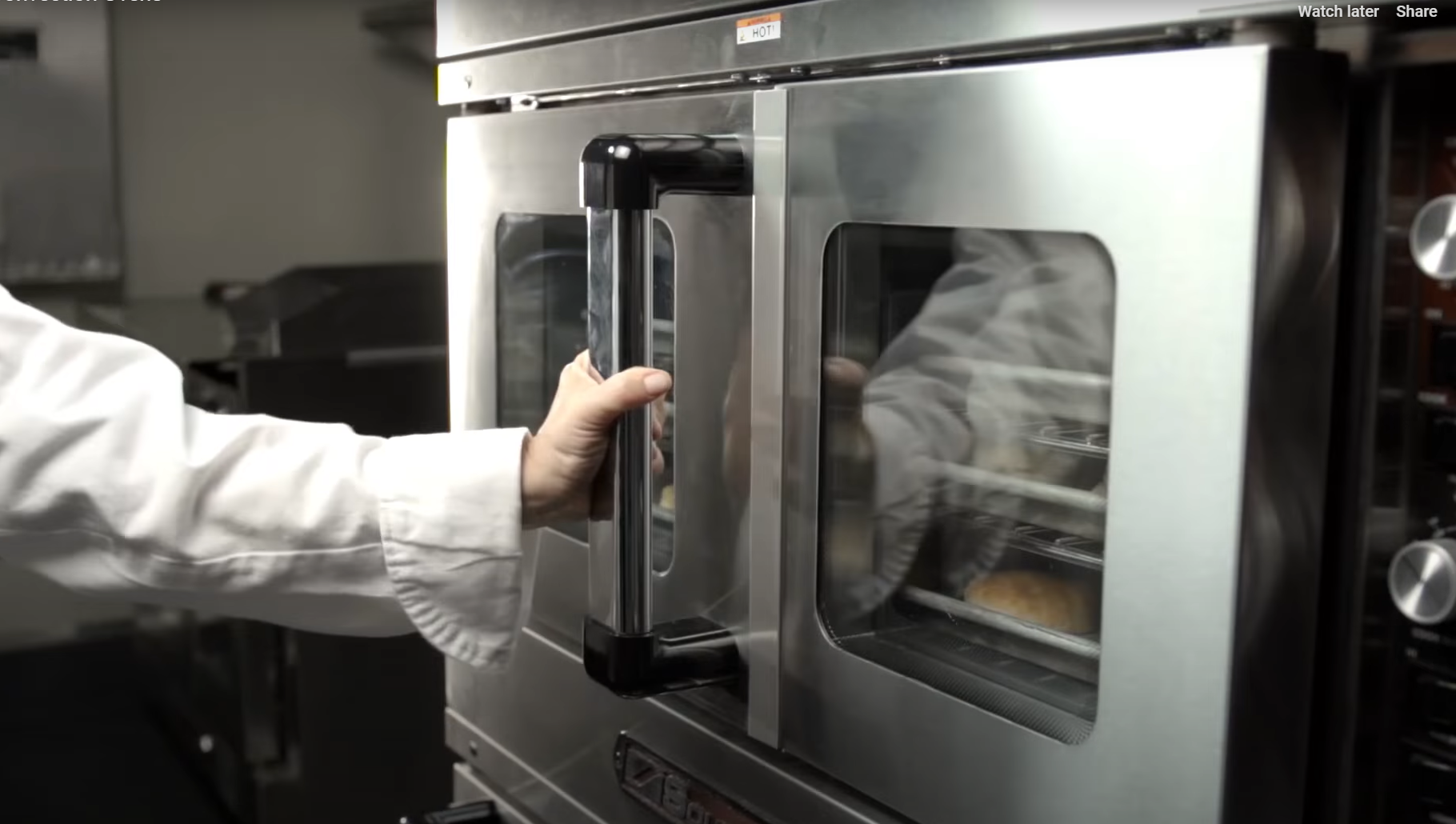 Convection Ovens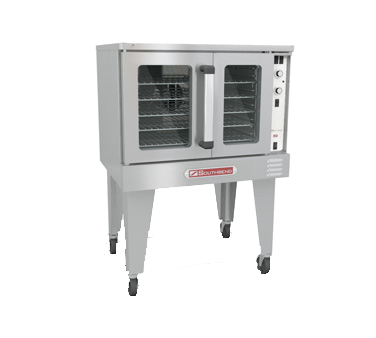 Single Deck Electric Convection Oven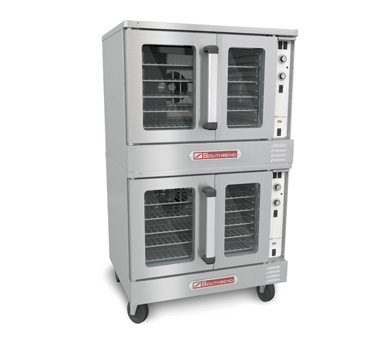 Double Deck Electric Convection Oven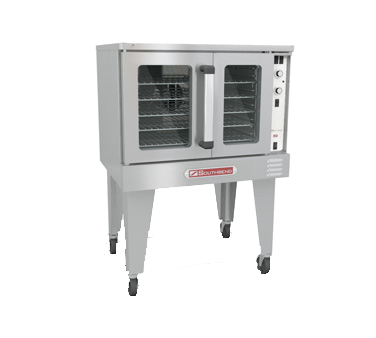 Single Deck Gas Convection Oven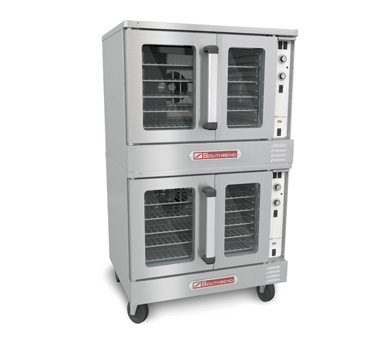 Double Deck Gas Convection Oven