Steamers have been a staple in school foodservice operations for over 50 years, providing kitchens with menu versatility, nutrient retention, cooking speed, and excellent food quality. While pressure steamers have given way over the years to atmospheric convection steamers, the basics of steaming have remained the same: water is heated to the boiling point, at which time it is converted to steam. This steam is then introduced into the cooking cavity and the heat energy of that steam is transferred to foods in order to cook them quickly and without moisture or nutrient loss.
While the basic technology of steamers is very similar from one manufacturer to another, it's the details that often set some steamers apart from others in the industry. Things like 316 stainless steel for superior rust prevention and coved corners for easy cleaning, easy-to-operate controls, heavy duty doors with quick release handles, water-managing tempering tanks, available holding modes, and built-in water treatment systems that prevent limescale build-up in the steam generator. These are the things that can make a real difference over the life of a steamer, and these are features found in Crown and Market Forge Convection Steamers.
You'll find some of our most popular steamers for schools here, and we offer many, many more sizes and types as well. If you should have any questions, or if you could use some assistance in selecting the very best steamer for your needs, please let us know – we're here to help!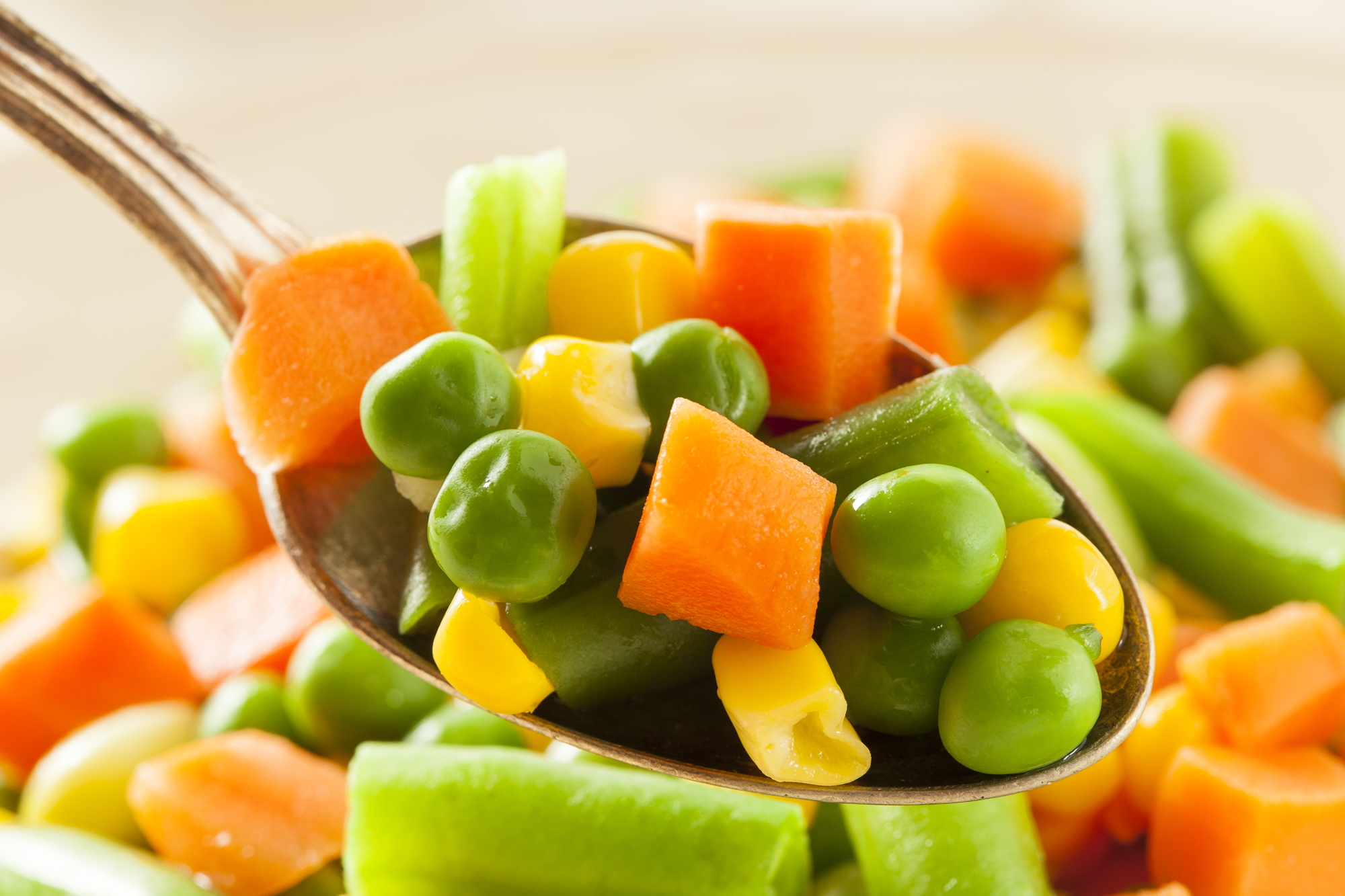 Convection Steamers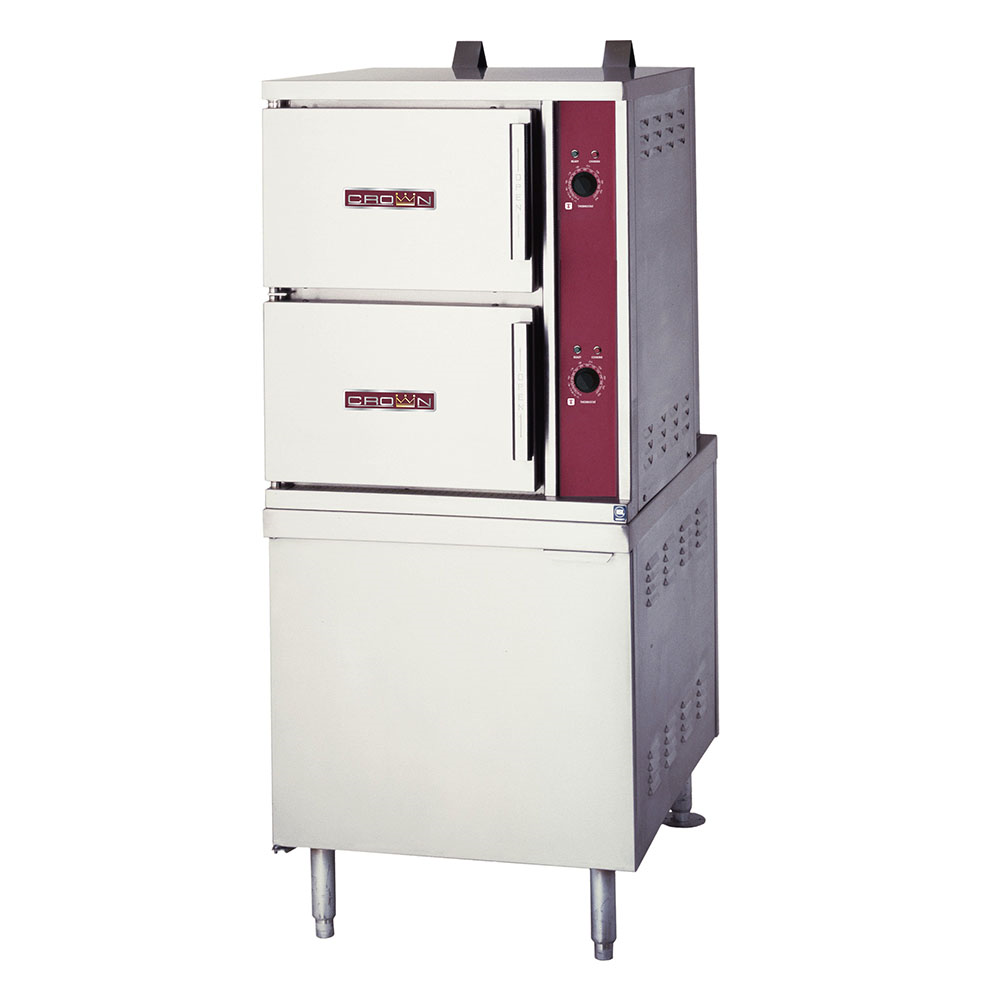 Electric Two-Compartment Steamer
Capacity: (6) 12" x 20" x 2.5" Pans
Crown ECX-2-24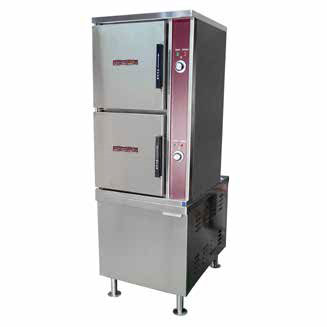 Electric Two-Compartment Steamer
Capacity: (10) 12" x 20" x 2.5" Pans
Crown ECX-10-24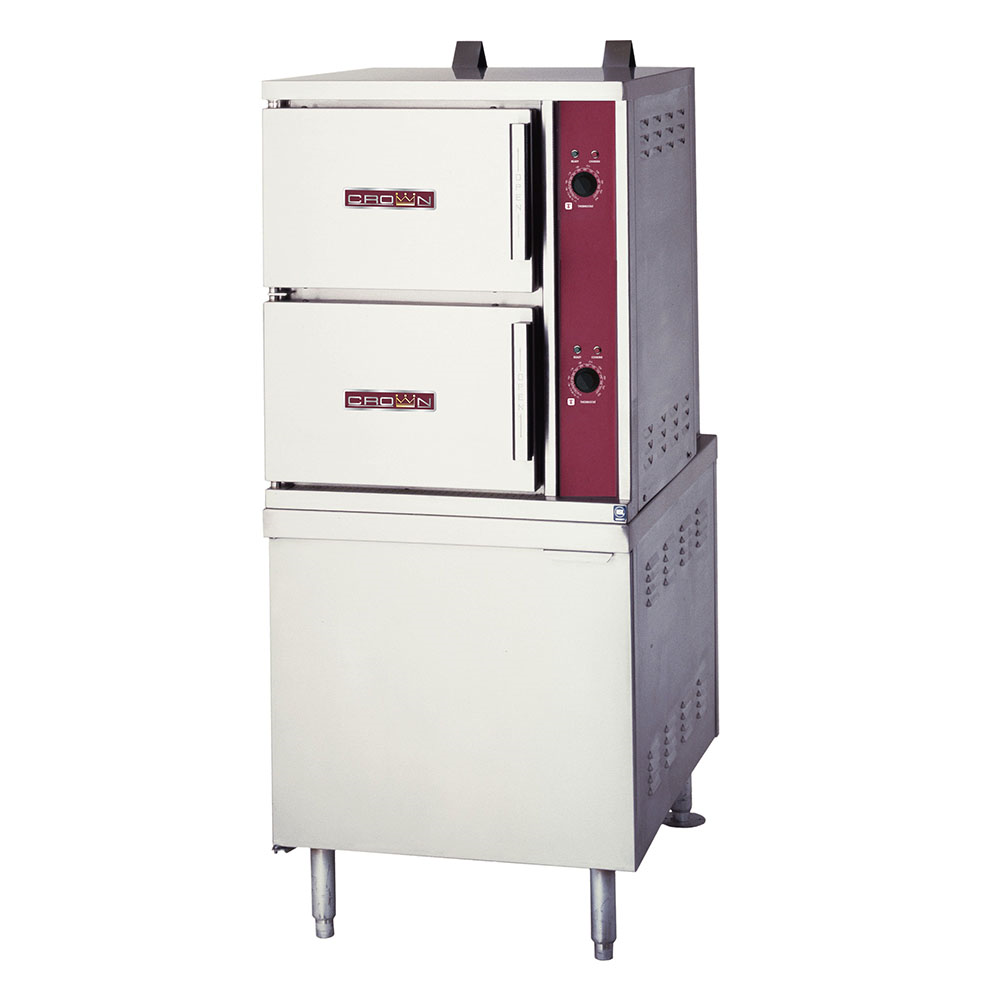 Gas Two-Compartment Steamer
Capacity: (6) 12" x 20" x 2.5" Pans
Crown GCX-2-24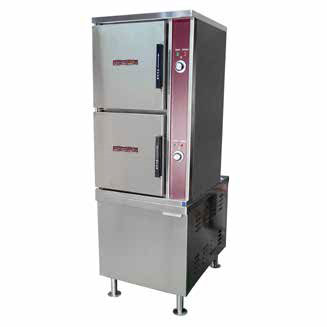 Gas Two-Compartment Steamer
Capacity: (10) 12" x 20" x 2.5" Pans
Crown GCX-10-24
  
Convection Steamers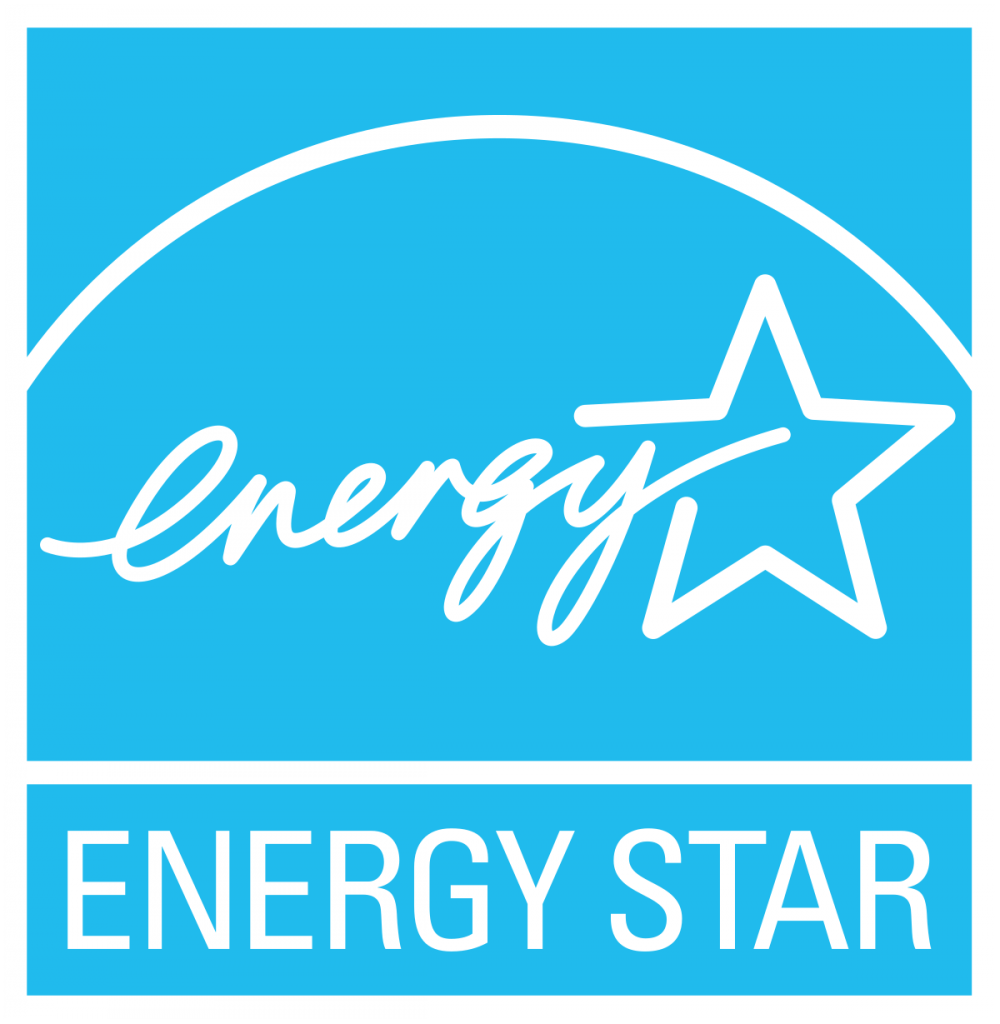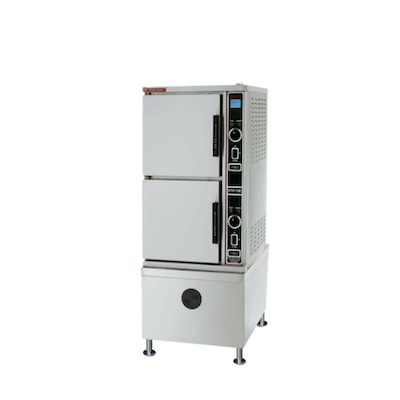 Electric Two-Compartment Steamer Two Steam Generators
Capacity: (10) 12" x 20" x 2.5" Pans
Market Forge ETP-10E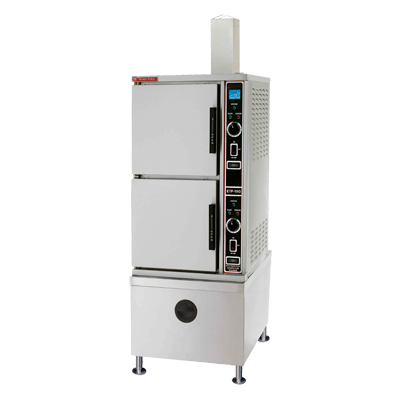 Gas Two-Compartment Steamer Top Mount Digital Controls
Capacity: (10) 12" x 20" x 2.5" Pans
Market Forge ETP-10G