Tilting Steam Jacketed Kettles are today's high-powered alternative to cooking with large stockpots on traditional range tops.  From soups to stews to oatmeal and much more, tilting kettles provide the ability to cook a wide variety of foods in volumes required to feed even the largest student populations. 
Tilting kettles should be constructed entirely of stainless steel and with rust-resistant Type 316 stainless steel liners to hold up to food acids over several years of use. Due to the fact that the cooking vessel is heated on all sides by steam, tilting kettles preheat quickly and apply even heat to all sides of the food – not only the bottom of the food.  This allows foods to cook evenly, quickly and efficiently.
Tilting kettles are available in a range of sizes suitable for school use, with either electric or gas sources of heat. If we can be of assistance in selecting the ideal tilting kettle for your needs, please let us know.  We're here to help!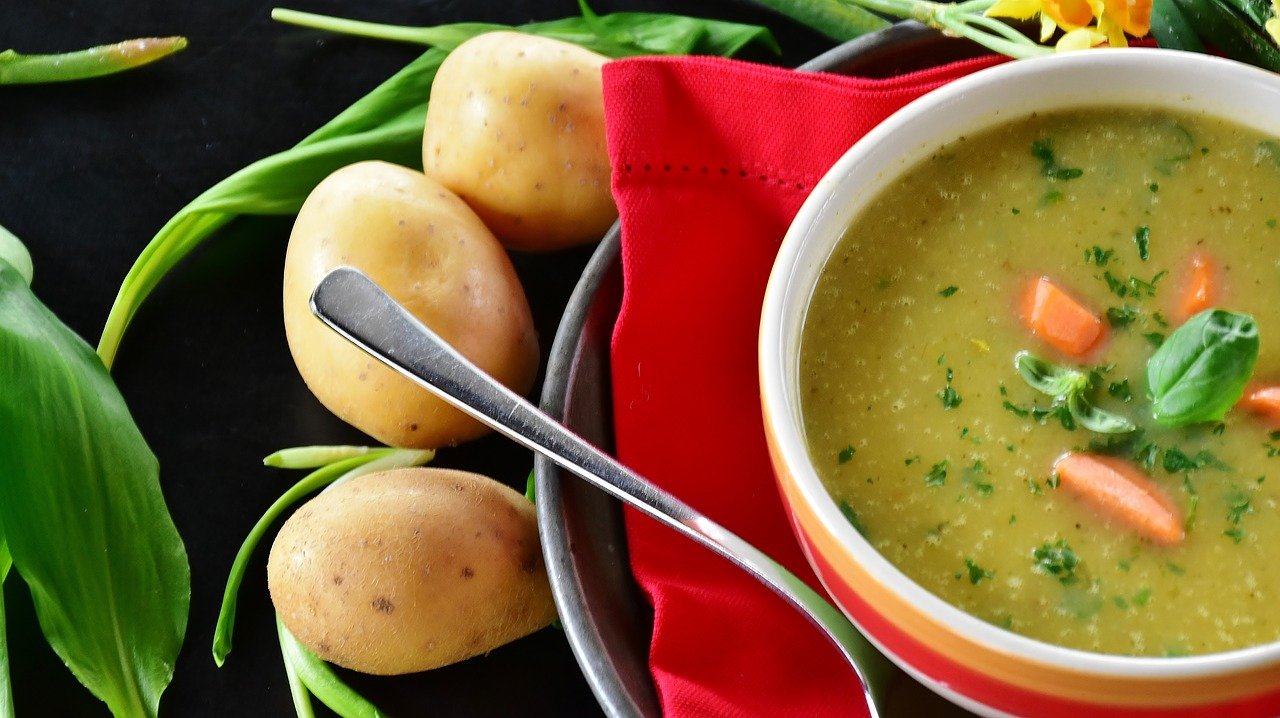 Electric Steam Kettles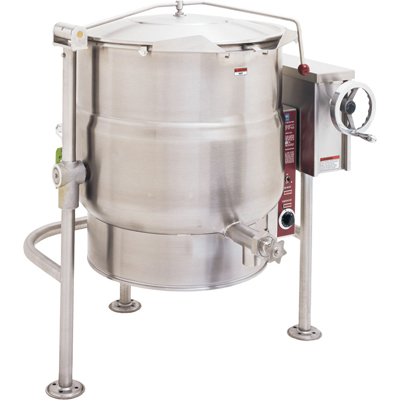 Electric 20-Gallon Steam Kettle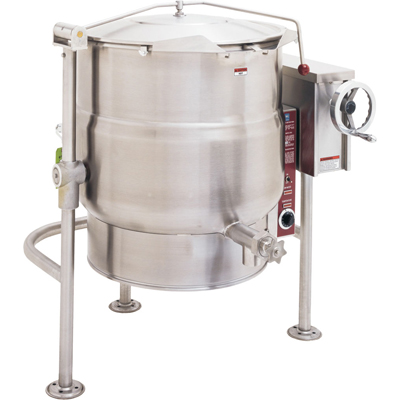 Electric 30-Gallon Steam Kettle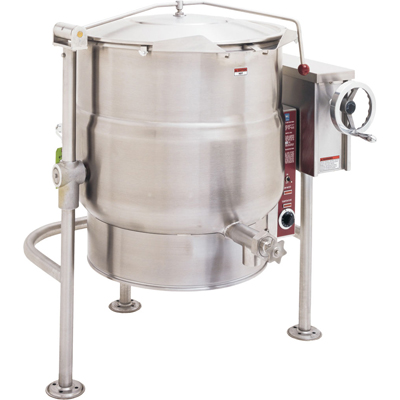 Electric 40-Gallon Steam Kettle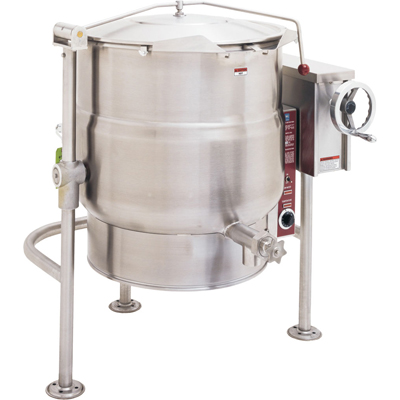 Electric 60-Gallon Steam Kettle

Gas Steam Kettles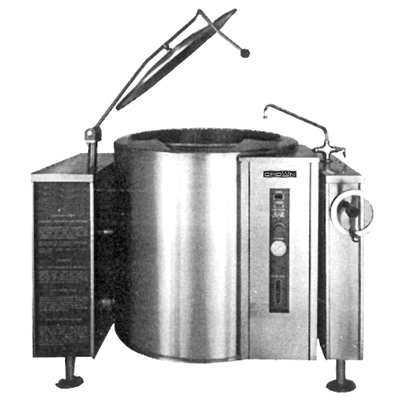 Gas 20-Gallon Steam Kettle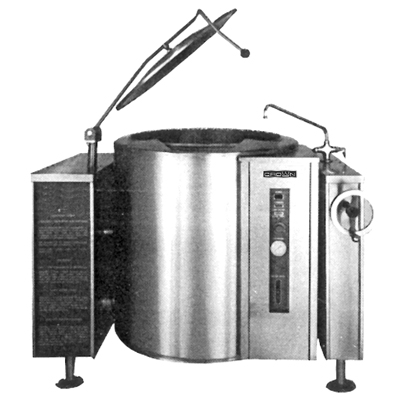 Gas 30-Gallon Steam Kettle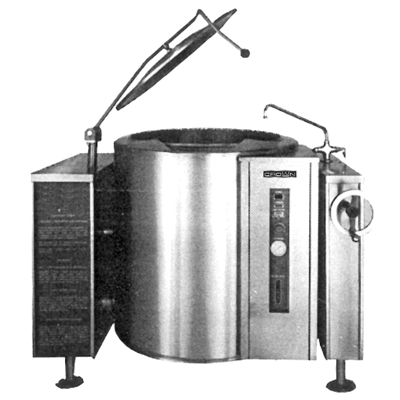 Gas 40-Gallon Steam Kettle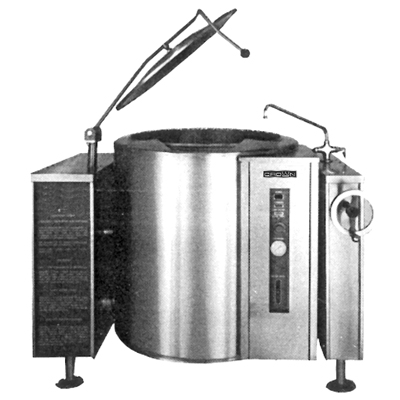 Gas 60-Gallon Steam Kettle