Heated Holding & Proofing Cabinets
Carter-Hoffmann has been providing reliable hot food holding equipment for school foodservice for over half a century.  Offering the industry's largest line of holding cabinets, from basic budget-friendly, to cabinets with all the bells and whistles . . . and everything in between, Carter-Hoffmann has the right cabinet for every application and budget.
Carter-Hoffmann heated humidified cabinets are perfect for moisture-sensitive foods such as pasta, veggies, sauces, burgers, chicken and more . . . and they can proof too!  Their non-humidified heated holding cabinets are ideal for extended holding of covered foods as well as crispier foods.  And while Carter-Hoffmann offers non-insulated cabinets for tighter budgets, it's also worth noting that their insulated cabinets are 35% more ENERGY EFFICIENT than non-insulated cabinets, saving money on electric bills for the life of the cabinet!
Below you will find our most popular models for school use, and there are several other sizes available as well.  Should you have any questions after looking at this info, or if we may assist you in selecting the very best model for your needs, please let us know – we are here to help!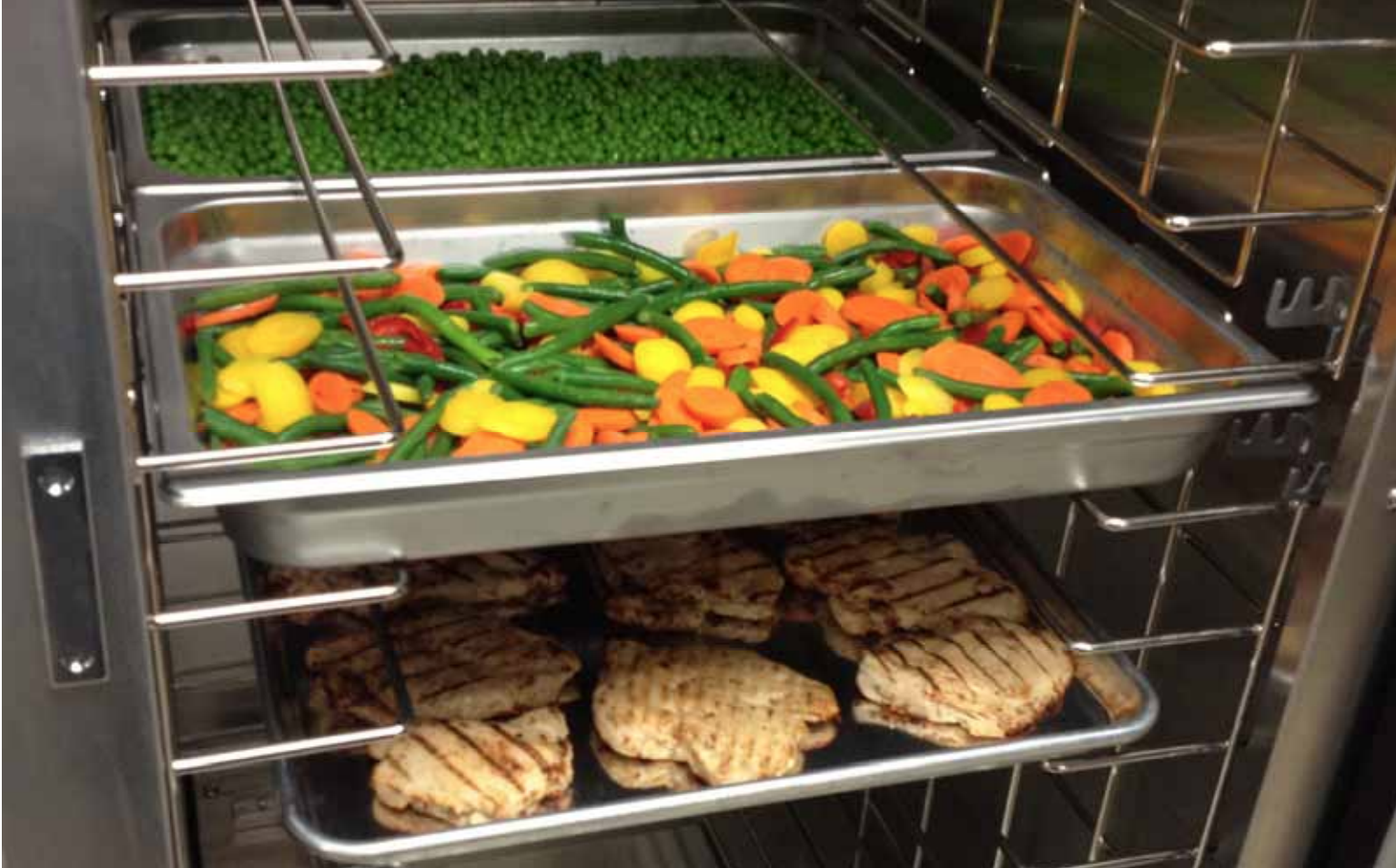 Heated Holding & Proofing Cabinets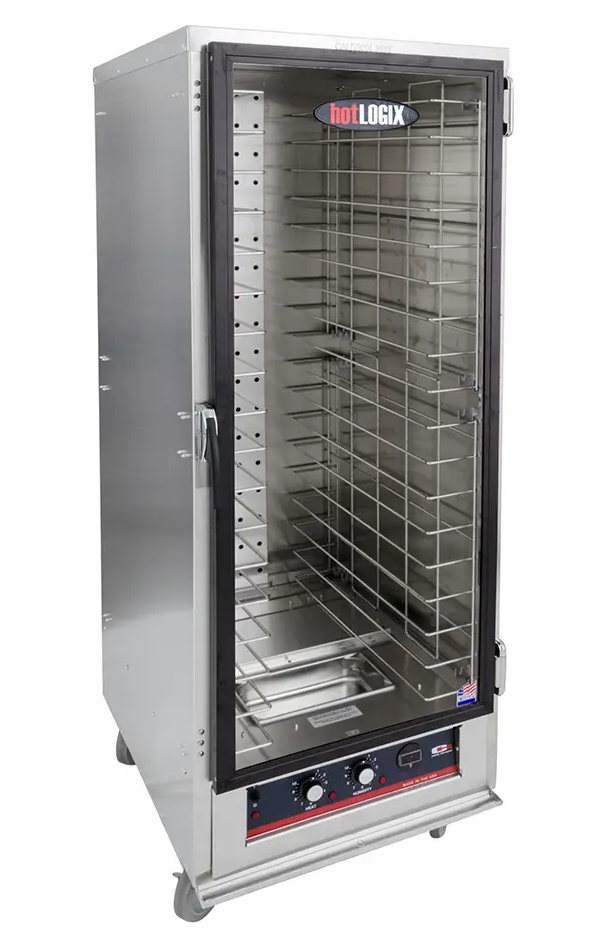 Non-Insulated Holding & Proofing Cabinet
(Aluminum Exterior/Interior)
Bottom Mounted Analog Controls
Capacity: (18) 18" x 26" Sheet Pans
Carter-Hoffmann HL2-18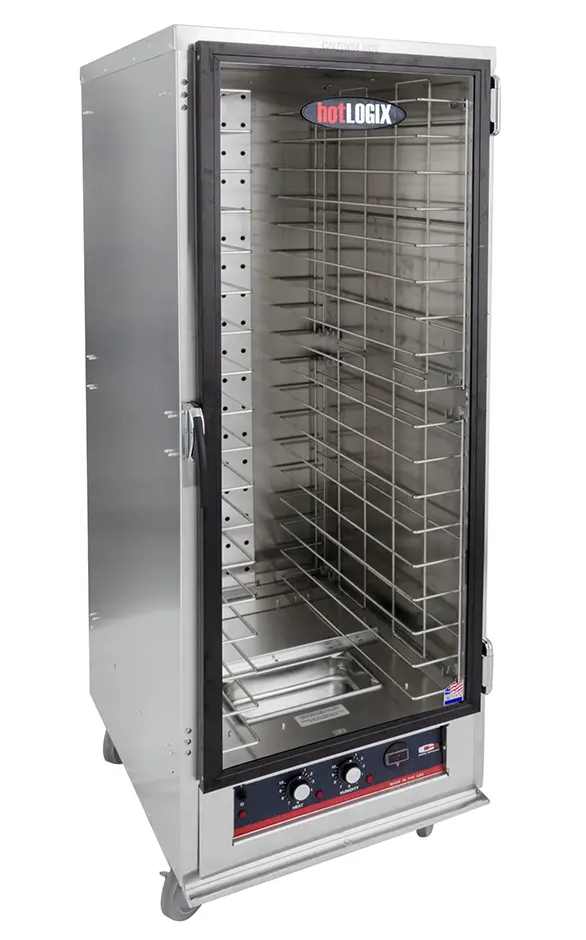 Insulated Holding & Proofing Cabinet
(Aluminum Exterior/Interior)
Bottom Mount Analog Controls
Capacity: (18) 18" x 26" Sheet Pans
Carter-Hoffmann HL4-18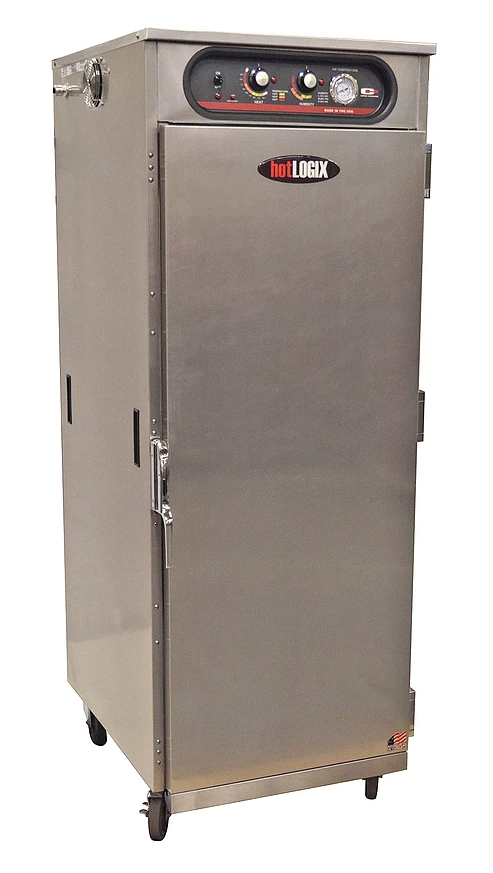 Insulated Holding & Proofing Cabinet
(Aluminum Exterior/Stainless Interior)
Top Mount Analog Controls
Capacity: (18) 18" x 26" Sheet Pans
Carter-Hoffmann HL6-18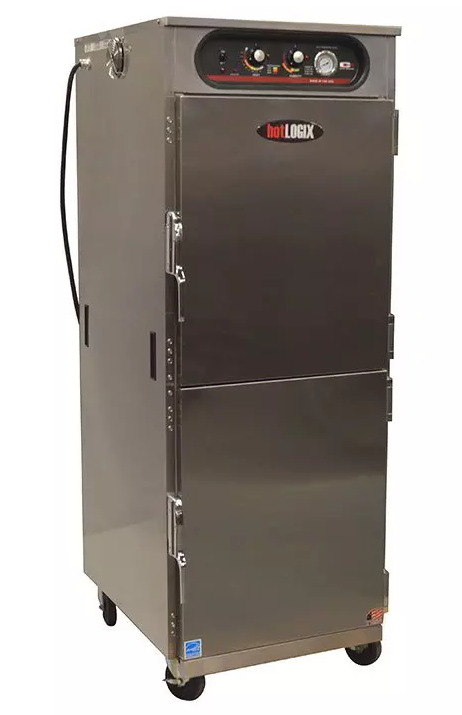 Insulated Holding & Proofing Cabinet
(Stainless Steel Exterior/Interior)
Top Mounted Analog Controls
Capacity: (18) 18" x 26" Sheet Pans
Carter-Hoffmann HL9-18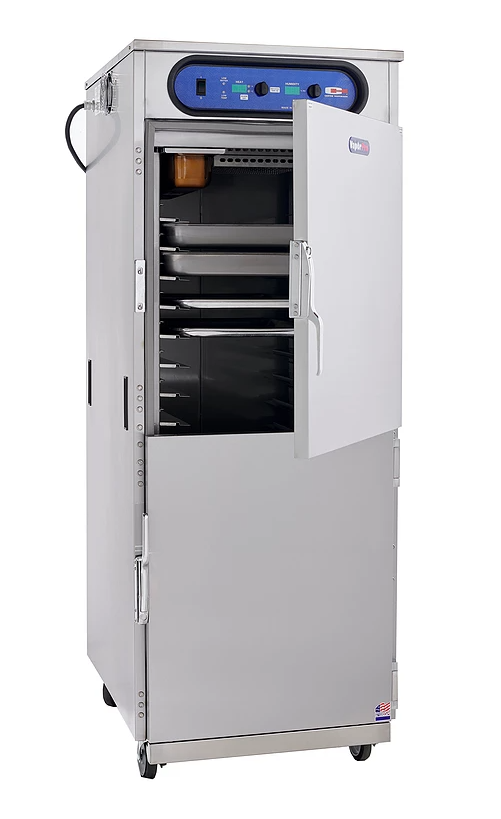 Insulated Holding & Proofing Cabinet
(Stainless Steel Exterior/Interior)
Top Mount Digital Controls
Capacity: (18) 18" x 26" Sheet Pans
Carter-Hoffmann VaporPro® HL10-18