SCHOOL FOODSERVICE EXPERTS
Welcome to the School Foodservice Equipment Resource Library
We strive to be your resource for school cafeteria equipment in Georgia, Alabama, Florida Panhandle, and Eastern Tennessee school districts.
GET STARTED
OUR EQUIPMENT
From food prep and cooking, to serving counters and breakfast carts, our school foodservice experts are equipped to help you solve any of your school district's nutrition program challenges.
OUR INSTALLATIONS
We're proud to be a part of the transformations of a number of school cafeterias around the region. Each installation was specifically designed to increase student participation, promote healthier nutrition, and help solve K-12 challenges.

School Cafeteria Equipment Solutions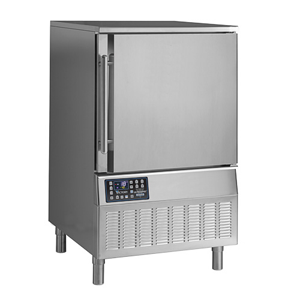 OVERVIEW
Available in 5 different reach-in sizes, Victory Blast Chiller/Shock Freezers are dual-function units that are capable of rapidly chilling or freezing food products through the "Food Danger Zone" of 41F – 140F.  
Simple, door-mounted controls make these units extremely easy to use.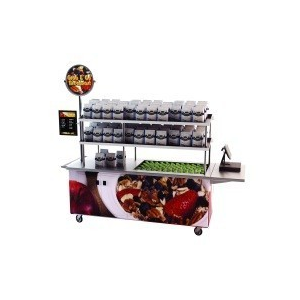 OVERVIEW
Serving breakfast in remote locations with grab and go style can increase participation up to 50%.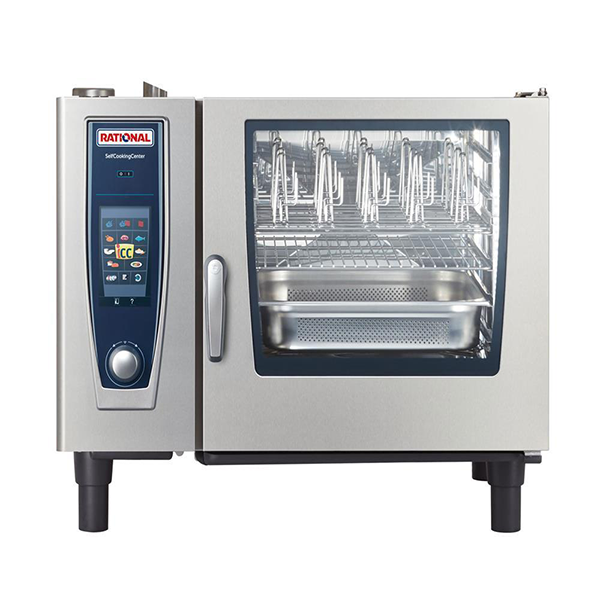 OVERVIEW
From RATIONAL, the inventor and WORLDWIDE LEADER in combination cooking technology, comes the SELFCOOKING CENTER . . . the ONLY combination oven-steamer in the world with true intelligent cooking technology.
SPEC SHEETS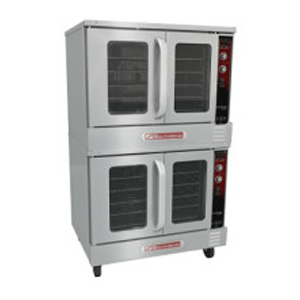 OVERVIEW
Designed to meet high performance standards, Gold Series Convection Ovens from Southbend offer a patented high-efficiency burner system, interchangeable control panels, and the most durable convection oven doors in the industry.
OVERVIEW
Besides the great benefits of engaging students, digital menus can increase sales on promoted items. Case studies have proven that digital signage boards receive at least 10 times more eye contact than static signs. Increased sales on promoted items have climbed to 26% in a 90 day period when measured against sales from the previous year.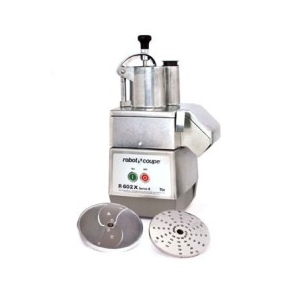 OVERVIEW
Robot Coupe invented the commercial food processor back in the early 1960s, and they've been the innovator and worldwide leader in food processors ever since.
With over 40 available models, Robot Coupe offers more sizes and models of food processors than all other brands combined. 
That means that no matter what your schools need to be able to do with a food processor, Robot Coupe has the right model in the right price range to get the job done.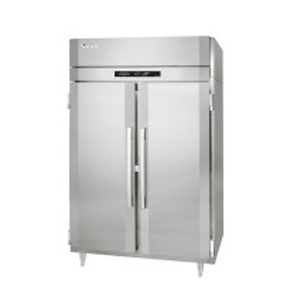 MILK COOLERS/ICE CREAM FREEZERS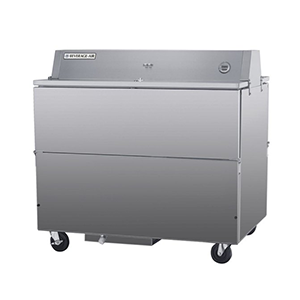 OVERVIEW
LTI manufactures Milk Coolers and Ice Cream Freezers in-house.  All units are built to UL and NSF standards and bear appropriate seals of approval.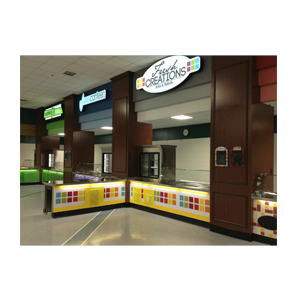 OVERVIEW
From concept to design to final installation, VISIONS by LTI can handle it all!
Whether it's for a new school project or simply a cafeteria renovation, we can work within your budget to design a decor package that will dramatically transform your school dining areas.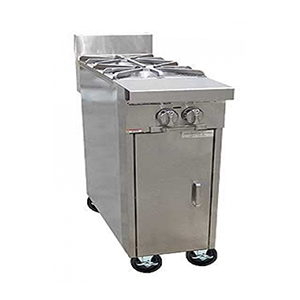 OVERVIEW
Platinum Series Sectional offers virtually an unlimited number of designs and configuration to fit any kitchen's need. Offering thousands of possible combinations, as well as options and accessories, personalizing your kitchen is up to you. You can choose from open top burners to griddles, charbroilers, planchas, and hot tops, in a variety of sizes and combinations. Building the perfect complement is limitless. With a vast array of models to choose from, Southbend has created a model naming system to simplify the selections in designing your optimal kitchen equipment layout.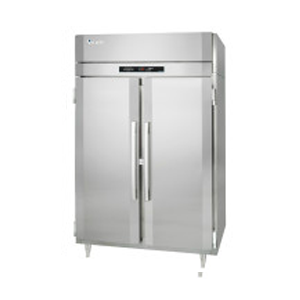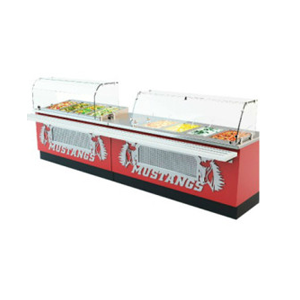 OVERVIEW
LTI builds serving counters to meet your needs. From our Colorpoint™ line of modular fiberglass equipment to Custom builds and anything in-between, LTI serving counters have the elements you need without sacrificing the look you want.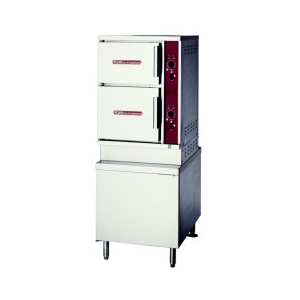 OVERVIEW
Pressure-less compartment steamers are the most common type of steamer.
Compartment steamers can cook up to ten 2″ steam table pans in two compartments (5 pans per compartment). Steam is generated in a gas, electric, or direct steam boiler base, which can also be used to heat adjacent steam equipment.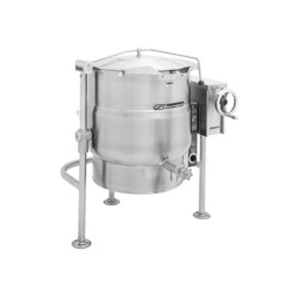 OVERVIEW
Steam jacketed kettles are widely used as a substitute for stock-pot cooking. Kettle cooking is more gentle, highly consistent, and much faster than stock-pot and other cooking methods.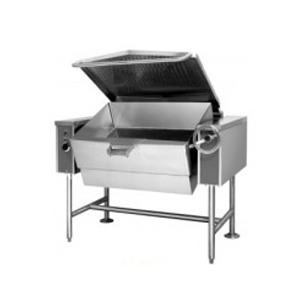 OVERVIEW
A tilting skillet, or braising pan, is like a griddle with high sides and a cover. This versatile unit can roast, fry, braise, boil, simmer, thaw, saute, grill, warm, steam, proof, hold, and serve practically any menu item.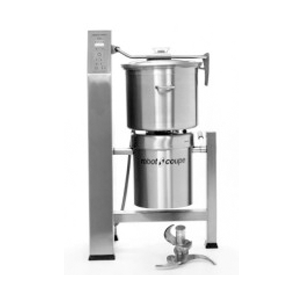 OVERVIEW
Robot Coupe Vertical Cutter-Mixers outperform anyone else in the market. What's more, the quickly, easily removable bowl, cover and blade assembly make a Robot Coupe Vertical Cutter-Mixer fast and easy to clean.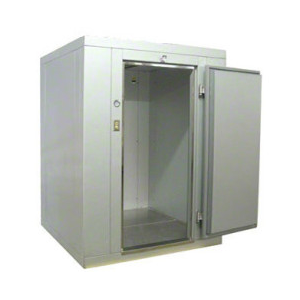 OVERVIEW
ARCTIC Walk-In Coolers and Freezers are custom designed and engineered using both FOAMED IN PLACE and laminated panel construction.  Utilizing the very latest in AutoCAD technology, any project an be accommodated.  Customization of walk-in cold rooms is achieved for small or giant facilities and all sizes in between.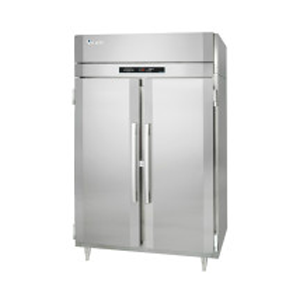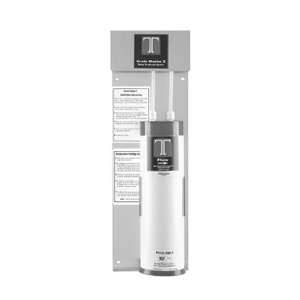 OVERVIEW
Effective Scale Control for School Food Service Equipment.
Did you know that 70% of all water-related problems in commercial kitchens are caused by SCALE? In fact, problems that result from scale build-up include:
Premature equipment breakdown

An increase in service calls and repairs

Unreliable equipment performance

Increased energy costs

Reduced equipment life
School Cafeteria Installation Projects