 Walk-in coolers and freezers
Arctic Walk-In Coolers and Freezers
Whatever shape, size or application Arctic can meet your needs. Arctic has been specified in projects for chain restaurants, resorts, schools, government, military and healthcare applications.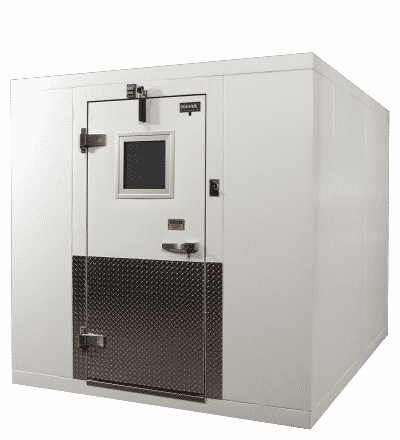 10 Reasons to Buy an Arctic Walk-In
Arctic walk-in coolers has been manufacturing walk-in coolers and freezers since 1981 and is among the premier walk-in cooler manufacturers in the United States.
Explore Arctic Walk-Ins
Take an interactive look at the features available for your project
How to Navigate the 3D scans:
1. Use your mouse or arrow keys to navigate around and through the walk-in cooler
2. Click on the icons in the bottom left corner of the scan for measurements and multiple views
3. Hold your mouse over a pin to reveal a lightbox with feature information
4. Use your mouse to scroll up and down the lightbox for more details and links
How to navigate the 3D scans:
Helpful hints:
• To zoom in and out from a specific location use the scroll function on your mouse if you have one
• To view up and down, hold your mouse key down and slide the mouse forward, backward or sideways
• The white circles outlined on the floor indicate 'jump to' points
Receive a personalized set of Arctic solutions from Pace Reps.