From RATIONAL, the inventor and WORLDWIDE LEADER in combination cooking technology comes the SELF COOKING CENTER . . . the ONLY combination oven-steamer in the world with true intelligent cooking technology.
The SelfCooking Center allows you to simply select the food you want to cook and the result you want, and the unit automatically takes care of the rest.
No setting of temperatures, cook time, cooking environment or humidity levels. It's all handled automatically, all guesswork is eliminated. And the results are exceptionally consistent, REGARDLESS of the product or load size.
And at the end of the day, the SelfCooking Center cleans itself to a spotless shine using safe, solid cleaning tablets that also prevent scale build-up in the steam generator, so descaling becomes a thing of the past.
Interested in seeing a live demonstration of the SelfCooking Center's capabilities? Check out the 'Events' section of this website for details on upcoming live cooking events. Or, if you're in a hurry to make a decision, give us a call and we can arrange for an ON-SITE cooking demonstration at one of your schools!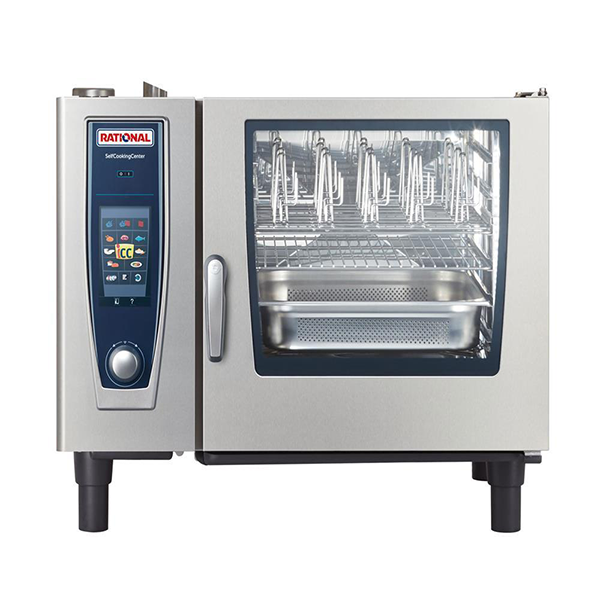 RATIONAL
Electric Combi Ovens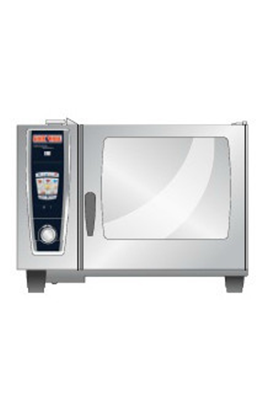 Single Deck Combi Oven, Electric

Capacity: Six (6) 18″ x 26″ Pans
Rational Model SCC WE 62E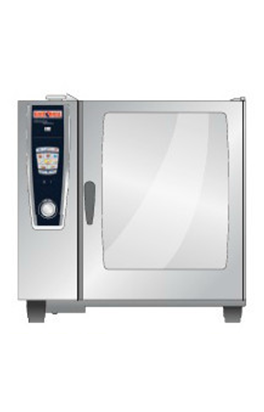 Single Deck Combi Oven, Electric

Capacity: Ten (10) 18″ x 26″ Pans
Rational Model SCC WE 102E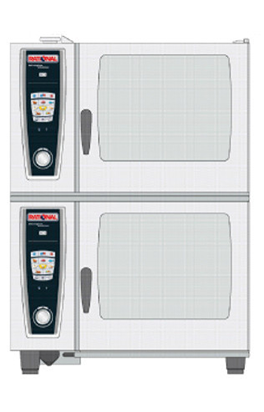 Double Deck Combi Oven, Electric

Capacity: Six (6) 18″ x 26″ Pans Top Unit / Six (6) 18″ x 26″ Pans Bottom Unit
Rational Model SCC WE 62E/62E Combi Duo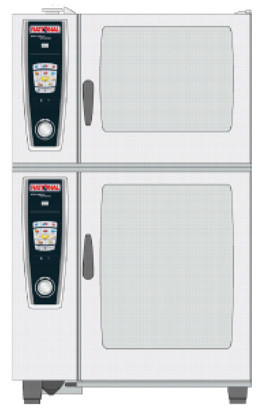 Double Deck Combi Oven, Electric
Capacity: Six (6) 18″ x 26″ Pans Top Unit / Ten (10) 18″ x 26″ Pans Bottom Unit
Rational Model SCC WE 62E/102 E Combi Duo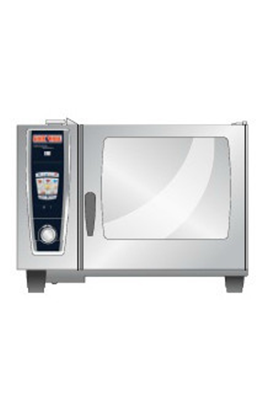 Single Deck Combi Oven, Gas
Capacity: Six (6) 18″ x 26″ Pans
Rational Model SCC WE 62G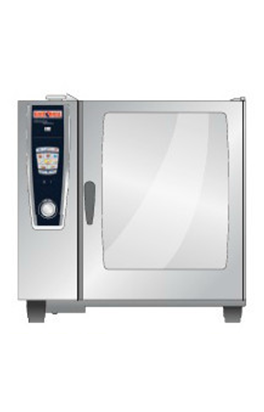 Single Deck Combi Oven, Gas
Capacity: Ten (10) 18″ x 26″ Pans
Rational Model SCC WE 102G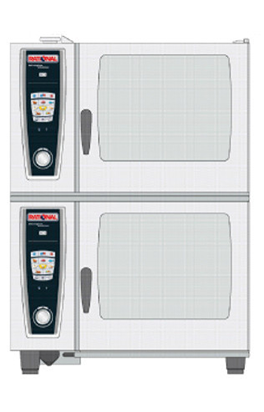 Double Deck Combi Oven, Gas
Capacity: Six (6) 18″ x 26″ Pans Top Unit / Six (6) 18″ x 26″ Pans Bottom Unit
Rational Model SCC WE 62G/62G Combi Duo